About George W. Shepard & Son, Inc., a Naples, FL Family-Owned Company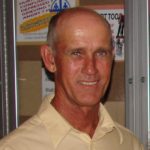 Hi, my name is Steve Shepard. I am the president of George W. Shepard & Son, Inc. in Naples, FL. This company was started by my grandfather in 1949. When he started the company we did a little bit of everything, but as time went by we focused on septic systems since there were no other septic contractors in town.
When my father came home from the war he joined the company. As for my early contributions, I was driving the trucks to jobs when I was 11 years old. Naples was a different town back then. I started working full-time for the company after high school.
When I was a young boy, my grandfather told me something that has stuck with me for years—and I've tried to instill it in my children. He said, "Son, you only have your name. Remember that every time you go on a job." That pride is in all we do; pride in knowing that we've done our very best, pride in my family's name. When you choose George W. Shepard & Son, Inc., you know that you've chosen the best company in town because we still take pride in our work.
If you stop by one of our work sites you will find either my son Adam or me on the job. In a couple of years when my younger son Miles gets out of the army, he will be back working with us again. When you call the office, you will be talking to my wife, Teresa, or my daughter, Abby. We are all involved in the company in one way or another.
Our employees are also like family to us. Most of the guys have gone to school with one or both of my boys, so we've known them for many years. I have been blessed with a great company to run and I would be proud to do your work. Call Teresa at 239-261-0607 for more information.